In the heart of lower Manhattan's Battery Park City, the Conrad New York is a brand new contemporary all suite luxury hotel. With magnificent views of the Hudson River, it is adjacent to Hudson River Park, in close proximity to many of the city's important and historic landmarks including the World Financial Center, New York Stock Exchange, City Hall, Trinity Church, and the World Trade Center and Memorial, and prominent neighborhoods, including TriBeCa and SoHo. Located 16 stories above street level, the hotel's striking rooftop bar offers endless views of New York Harbor and Manhattan.
Group Rate Discount – A group discount rate has been negotiated for you at the Headquarter Hotel. A limited number of rooms are available so register early!
RESERVE YOUR ROOM NOW
T. 212.945.0100
102 North End Avenue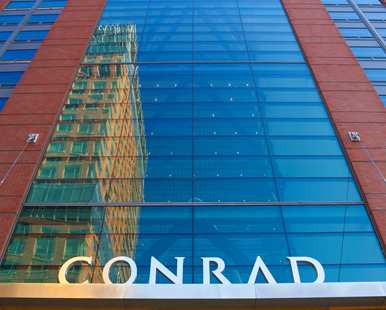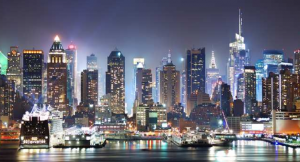 NEAREST AIRPORTS
La Guardia Airport
13 mi. / 25 min.
John F. Kennedy International Airport
15 mi. / 35 min.
Newark International Airport
10 mi. / 25 min.